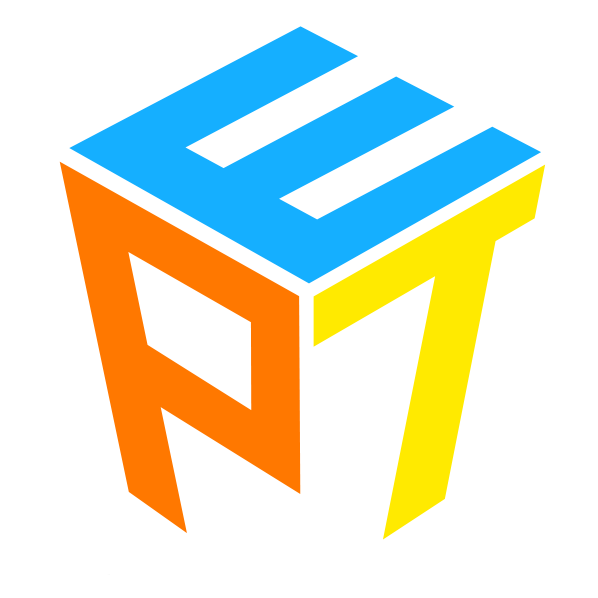 Speak English, make friends
Share your experience...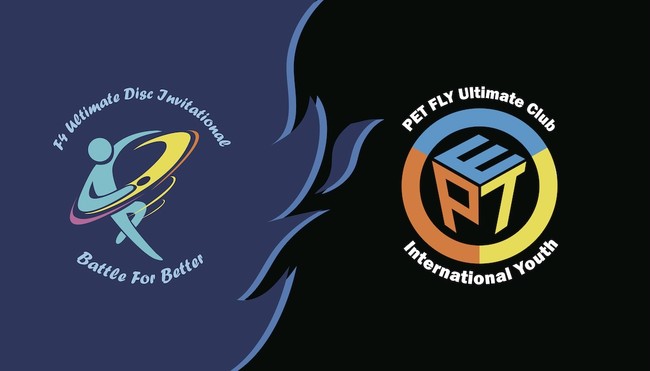 F4 Winter Ultimate invitational Battle |
冰与火之歌~ F4极限飞盘冬季邀请赛
Sat

周六

2022/12/10 14:00 -

16:00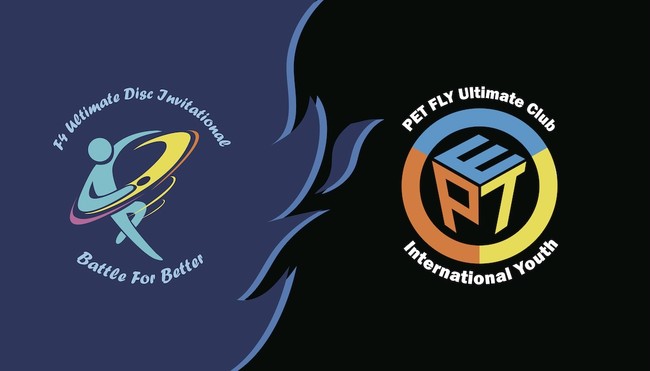 ❄️❄️Winter has arrived, but the passion for the Ultimate is even hotter🔥🔥
🥏🥏🥏 Let's battle in the biggest and most comfortable indoor place within 5th ring. It's a new venue, 7-people field, floor heating, parking facilities, the bathroom is not out of the door, you can wear sleeves and shorts and run like in the summer here🏃🏻‍♀️🏃🏻‍♀️🏃🏻‍♀️
🥏🥏🥏那就让我们一起来一场【五环内最大最舒适】的室内快乐飞盘吧。全新场地,7人制大场,地暖,停车便利,洗手间不出门,这里你可以穿着短䄂短裤像夏天一样畅跑起来🏃🏻‍♀️🏃🏻‍♀️🏃🏻‍♀️
【F4 winter invitational】 is around the corner, let's BATTLE together. The goal of our game is to have fun and enjoy playing, and then become a better player and better team❤️❤️❤️
我们的【F4冬季战队邀请赛】如约而至,让我们一起快乐飞盘,享受比赛过程;以赛代练,成为更好的自己与更好的战队吧❤️❤️❤️
A vs B -- 14:00-14:19 C vs D -- 14:20-14:39 A vs C -- 14:40-15:59 B vs D -- 15:00-15:19 A vs D -- 15:20-15:39 B vs C -- 15:40-16:00
Start at 14:00 on time. Please come early and warm up.
14:00点准时开始,请A与B队队员早到自行热身。
1st place: ¥300 voucher 2nd place: ¥100 voucher 3rd place: A Disc (闪动) 4th place: A Disc (PET FLY) MVP from each team: Glove(闪动) Disc(闪动,PET FLY)
第一名:300元比赛代金券 第二名:100元比赛代金券 第三名:一张飞盘 (闪动) 第四名:一张飞盘 (PET FLY) 每队推选一位MVP:手套(闪动) 飞盘(闪动,PET FLY)
We will finish on time. Please go outside the door for the award presentation and group photo. The venue is heated, so don't worry about the temperature.
我们会准时结束,请大家收拾一下到门外进行颁奖与合照,场地有供暖,不用担心温度。
The Rules of Winter F4 F4冬季赛赛事规则
【Size】4 teams (ABCD, draw before the game) 【Field】52 * 23 m (36 * 23 m for the middle area, 8 * 23 m for the end zone) 【Players】6v6, 3m + 3f or 4m + 2f per team, determined by teams before the game 【Time】19 minutes a round, 1 minutes for change 【Countdown】7s, count from 1 to 7, end at 7 【Pull】The captains decides the pull side; after scoring, direction will be switched, the scoring side must pass disc to continue the attack within 7s immediately 【Score】More than 1 pass to score 【Substitution】No stop in game, high five to change in the middle -----------------------------
【团队数量】4队(ABCD,赛前抽签决定) 【场地大小】 52 * 23米(争夺区36 * 23米,得分区8 * 23米) 【参赛人数】6v6,每队3男3女或4男2女,由比赛双方赛前协商 【比赛时间】19分钟,1分钟交流与休息 【防守读秒】7秒,从1数到7,到7时读秒结束 【得分】每次得分需要1次以上的传接 【发盘】队长们猜拳决定比赛开盘方;得分后变换进攻方向,得分方必须马上在7秒内出盘继续进攻 【换人】换人不停比赛,中场击掌换人,场上不得多人;
In our F4 invitational, to continue to raise the bar for the team and ourselves, please respect SOTG.
在我们的邀请赛中,为了更好的提升团队与自己的水准,请我们一起尊重SOTG。
1) Gain a comprehensive knowledge of the rules. 2) Make safe plays. 3) Listen and trust your opponent, try to take on board their point of view and don't instantly think they might be cheating. 4) Keep a positive attitude when communicating with others. 5) Teach new or younger players to do the same as you would. 6) Play to win, but play to win fairly. -----------------------------
1) 对规则有全面的了解。 2) 注意安全。 3) 倾听和信任你的对手,试着接受他们的观点,不要立刻认为他们可能在作弊。 4) 与人交流时保持积极的态度。 5) 教新球员或年轻球员做同样的事情。 6) 比赛是为了赢,但要公平地赢。
📢SOTG, we value:【Enjoy playing】and【Communicate respectfully】, we respect the rules, but never take advantage of the rules
📢SOTG中,我们最重视:【享受比赛】和【友好交流】,我们尊重规则,但绝不利用规则
The Ultimate has gradually become the most popular and fashionable team sport among young people. To better experience the fun of team competition brought by Ultimate, the International Youth Community PET organizes the F4 Ultimate Open Battle - 4 teams invitational tournament every month. We will invite Ultimate lovers who have officially formed a team and have done several times team training. We strive to set up rules that are close to official competitions under limited conditions, let each team can not only enjoy the competitive fun, but also improve the team's competitive level. In the game, every Ultimate player can better themselves. Our slogan is: Battle For Better.
极限飞盘已经逐渐成为当下最流行的年轻人的团队运动项目,为了更好的体验极限飞盘带来的团队竞技性的乐趣,PET国际青年社区每个月组织一次F4极限飞盘邀请赛。我们会邀请已经正式组队并进行过训练的飞盘爱好者战队进行友谊赛,每次4只队伍进行循环。我们力求在有限条件下设置贴近正式比赛的规则,让每个团队不仅享受比赛带来的竞技乐趣,又能提升团队的竞技水平,并在比赛中,每一位极限飞盘爱好者都可以成为更好的自己。我们的口号是:Battle For Better。
F4#1 2021/11 漫飞/GymGang/蔚北/PET Fly
F4#2 2021/12 蔚北/厚朴/友友+牛仔/PET Fly
F4#3 2021/01 Koolkids/Motif/蔚北/PET Fly
F4#4 2022/02 YJ/Koolkids/蔚北/PET Fly
F4#5 2022/03 GymGang/OMG/Fountain/PET Fly
F4#6 2022/04 蔚北/ROC Fly/PET Fly/PickUp
F4#7 2022/05 FR/Morning/PET Fly/UC
F4#8 2022/06 KoolKid/Fountain/Hyper/PET Fly
F4#9 2022/07 MyFLy/Hyper/Mosaic/FUS/PET Fly
F4#10 2022/08 白鹤/妙蛙/泉源/PET Fly
F4#11 2022/09 灵犀/AA+泡沫熊/白鹤+PET/轻娱+源泉
F4#11 2022/10 NFC/UN/Disc it+NoBB/PET FLY
I'm Alex, a very atypical IT guy. I love learning language and cultures, taking part in networking events, meeting interesting people. It was fortunate that I met many amazing friends and learned a lot from them. They inspired me and made me realize something more meaningful for my life. So I started to establish an English community, "Post English Time"(PET), since June 2011. I hope more people benefit from it as what I experienced. My goal is to make it a trustworthy and interesting community that can help others. I used to work for IT/Internet companies for years. And now I'm focusing on running and growing PET, and devoting to create a platform which can get more interesting people involved. Hope one day, when you want more possibilities in your life, PET can be your top choice.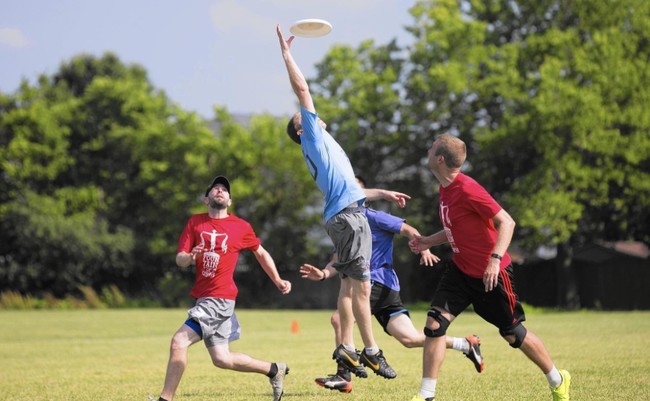 What is the Ultimate? 什么是极限飞盘?
The Ultimate is an exciting, non-contact and mixed team sport, played by thousands the world over. It mixes the best features of sports such as Soccer, Basketball, American Football and Netball into an elegantly simple yet fascinating and demanding game.
极限飞盘是一项激动人心的非接触式男女混合的团队运动,全世界有数千人参与其中。 它将足球、篮球、美式橄榄球和无板篮球等运动的最佳功能融合到一个优雅简单但又引人入胜且要求苛刻的游戏中。
Wechat for QA / 咨询微信:fish_alex
After holding the Qrcode, please follow our Public Account, then you will receive message to register.
扫码后请关注我们的服务号,之后您会收到报名信息,请点击完成报名。








This event is invitation-only and open registration is not accepted
Photographers have been invited, the photos without watermarks
Because of the outbreak, covid-19 testing is needed within 24 hours
疫情期间,限每队12人以内,参加人员需要24小时核酸结果
Plenty of energy drinks are prepared by【闪动】. A water fountain to supply hot water, please bring cup
【闪动】为我们准备了充足的功能饮料,场地也有饮水机供应热水,请自带水杯
People in insurance sales, MLM, direct selling and P2P... are banned from attending.
Please sign up in advance, or pay extra ¥30
The event will be cancelled if the number of participants is less than 1/3 of the expected number
报名人数不足期望人数的1/3活动自动取消,请务必报名,谢谢
If you're unable to attend, please postpone the participation on the registration page. If refunded, deduct 10% registration fee.
因特殊情况无法参加,请自己在报名成功页面点击延期参加;如果退款,扣除10%报名费。