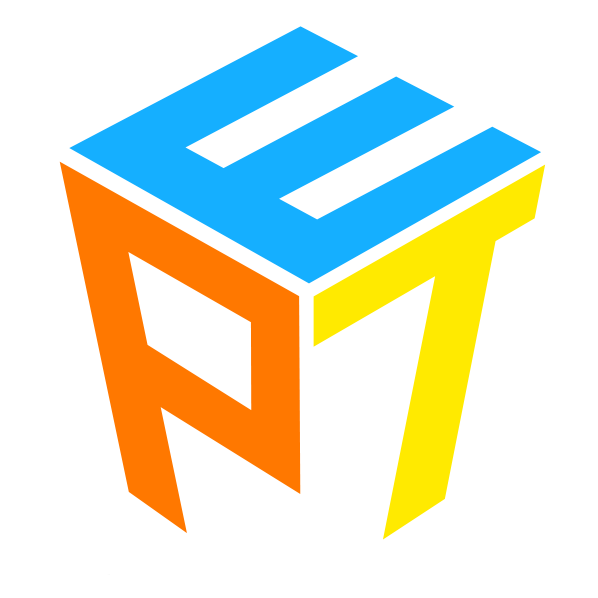 Speak English, make friends
Share your experience...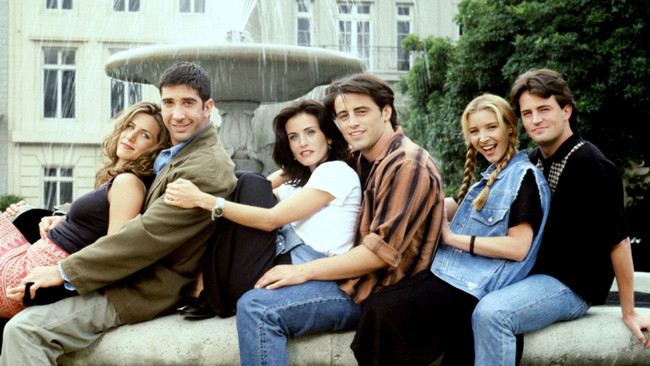 Friends: Tribute & Trivia |
老友记特辑
Wed

周三

2020/01/15 19:00 -

21:00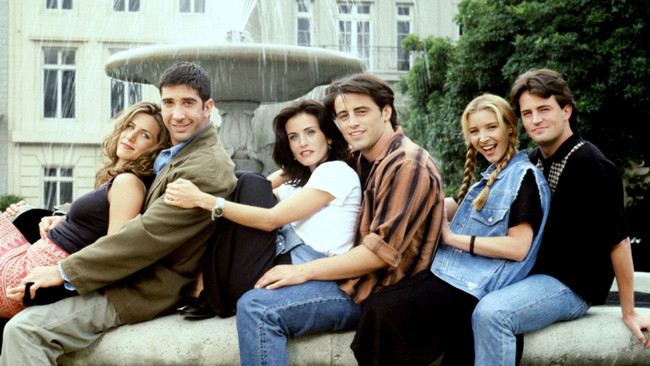 重要提示:LET'S SHARE OUR IDEAS ON DIFFERENT TOPICS WITH INTERESTING PEOPLE.

If you like to discuss, share, or even debate on an interesting topic with people from different backgrounds, then welcome to the PET Bilingual Salon.
Topic / 话题
What comes to your mind if I ask you what the most popular(or say influential) American TV series of all time is? How about Friends? 2019 marks the 25th anniversary of Friends since it's debut in 1994. Among all the English learners in China, I bet at least you have heard of it at some point. But are you a Friends fanatic (a crazy Friends lover)? Do you feel that Friends means so much more to you than just a sitcom comedy? Even it is already part of your life? Are you dying to connect with similar minds out there and your craziness? If you are, come join me! Let's get away from the screens and get together and have our own "Friends" fun! First, we are going to have heated discussion and sharing on a few interesting topics all related to not only the show but also yourselves. Later, how about a Friends trivia game session? Do a bit of brain exercise and find out who is the real hard-core fan. See you at the coffeehouse, like the six of them always do! Btw, this is an English session.
如果我问你最受欢迎或最有影响力的美剧是哪部,你会想到什么?老友记(六人行)?是的,自1994年开播以来,老友记至今也走过了25个年头,但经典始终不会退出历史舞台。就在前几天的圣诞节,又传出了有续拍的可能性。在中国广大的英语学习者中,我想大家都至少对老友记有所耳闻。但你是铁粉嘛?你是否觉得老友记对你来讲意义远大于一部情景喜剧?甚至它成为了你生活的一部分?你是否也想认识更多志趣相投的朋友去分享你的老友记故事和对它的热爱?如果你的回答是Yes, 欢迎来参加本次老友记特辑。让我们从屏幕前走出来、相聚一起,来一次属于自己的老友记狂欢。前半程,我们会动动嘴巴、相互认识,进行老友记的有趣讨论和互动;后半程,让我们动动脑筋,进行一场老友记知识竞答,看看谁是铁粉中的铁铁粉。让我们像剧中六位老友一样,see you at the cofeehouse! 备注:此为英文活动
Host / 主持人
Hi there, my name is Olivia. You can call me that for Oli for short. I currently live in Chaoyang and work for An American Foreign 500 company, in Human Resources field. Outside of my job, I genuinely enjoy living my life, expands my limits and exploring the world. One of my best years so far is the year away in New Zealand as a working holiday maker and I got tons of stories for it. I came across PET this year because I wanted to make new friends and meet interesting people in one of my favorite ways: English. I LOVE English and that love have kept me going all these years. I passed TEM Band 8 exam as a non-English major at college and scored 8 on average for IELTS two years ago. As for hobbies, I like nature and being outdoor; Always enjoy traveling, discovering the unknown and meeting new people; A huge fan of music and movies; Love sports and cannot live without it; Cooking I love and shopping I hate, trying to lead a simpler and greener lifestyle....
Activity has finished
活动已结束
Schedule / 流程安排
Self-introduction & Warm up
Discussion & Sharing & Role Play & Debate etc.
Attention / 注意事项
Please sign up in advance, or pay extra ¥30
The event will be cancelled if the number of participants is less than 1/3 of the expected number
报名人数不足期望人数的1/3活动自动取消,请务必报名,谢谢
If you're unable to attend, please postpone the participation on the registration page. If refunded, deduct 10% registration fee.
因特殊情况无法参加,请自己在报名成功页面点击延期参加;如果退款,扣除10%报名费。
Attendees / 参与者