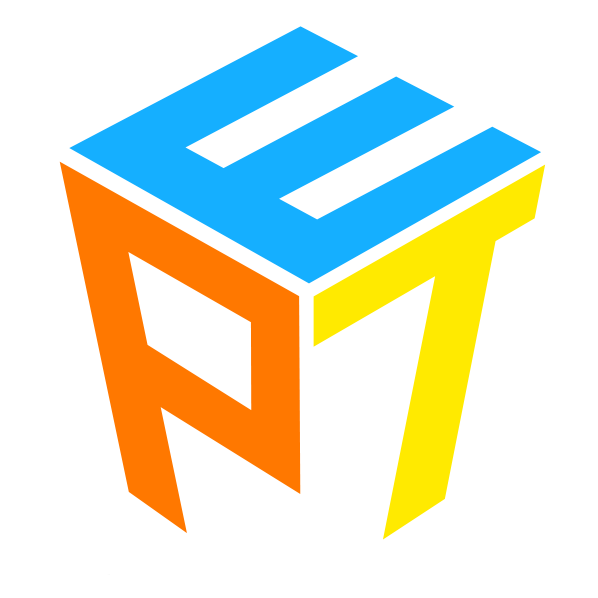 Speak English, make friends
Share your experience...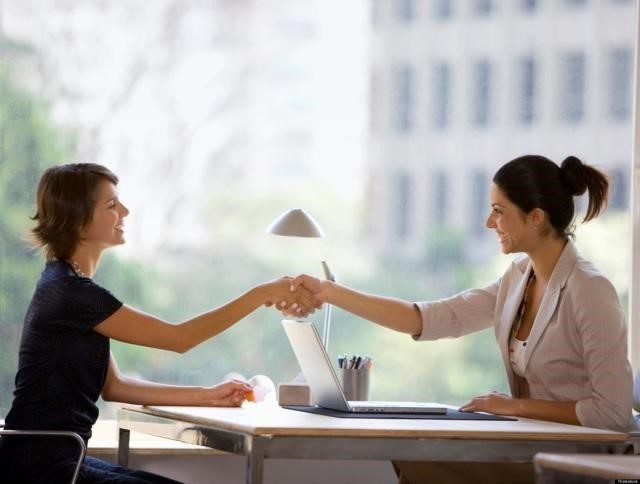 A分搞定英语面试,面试大招都在这里了 |
公司内部面试
Thur

周四

2019/12/05 19:00 -

21:00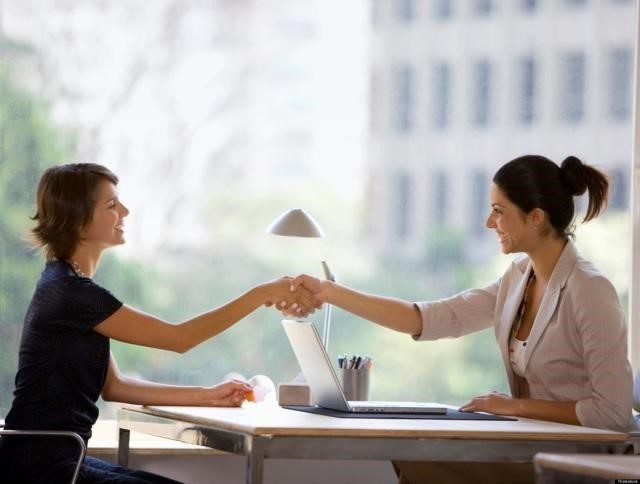 重要提示:如果下面也是你在面试中碰到的问题,欢迎周日下午参加我们的面试英语工作坊。
如何在面试中回答假设性问题和引导性问题
如何用合适的语言弱化你的缺点
如何合理的拖延面试时间,如何说明你的与众不同
如何使面试中的前后观点前后呼应...
Introduction / 内容介绍
People often imagine that their work is better than the real one.
生活中,人们常常对工作的幻想,总是比现实美好很多,
We just want our income to go up every year
We just want to raise in our positions every year,
When we decide to look for a new job, do we have more courage and confidence than our competitors?
当我们决定寻找一份新工作,我们的勇气和信心是不是也可以比竞争对手更多呢?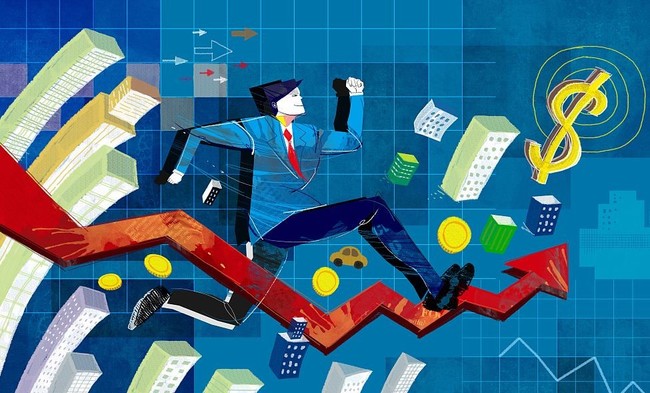 We have planned 2 courses of English technique in interview. It is useful and helpful for the people who want to work abroad or join the division overseas. It does not only fit the interview with western culture, but also the interview from Chinese company.
我们为希望得到海外工作或者有机会去到某大公司的海外事业部工作的同学设计了十分有帮助性和实用性的英文面试课程,这不仅仅适用于西方国家的文化,只要稍作调整,中国公司的面试也可以完胜。
We have prepared the job interview dialogue with detailed explanation.
It will not only help you solve the problems on English expression in job interview, but also enhance the appeal of your expression and make a deep impression on the interviewer.
帮助你解决的不仅仅是英文面试口语表达的基本问题,还可以提升你表达的感染力,给面试官更深的印象。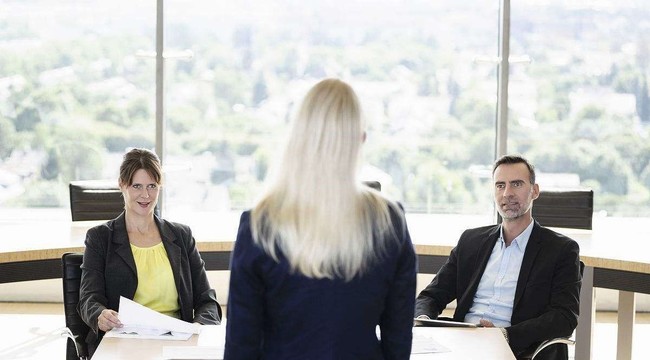 The Techniques of English expression in the job interviews
What else can you talk about your work besides the job description?
What is the top factor regarding introducing work experience?
How to answer hypothetical and leading questions
How to stall time and explain how you are different from other people
How to connect back to an earlier point in an interview
Lesson3:Learn how to discuss your goals and salary expectations in an interview
In the job interview, you'll surely have to answer questions about your experience and your background. And, there is one thing appears in your mind which you are eager to know from interviewer, that is : money.
面试中,我们常常要介绍我们的工作经验和学习背景之类的事情。但几乎每个人在面试时脑子总是想着同一件事,那就是:你们能给我多少钱???
Definitely, there are some intangible priorities you need to talk about as well, let's learn some techniques on them.
当然 ,我们还有很多重要工作的条件需要沟通,这一堂,我们来学学如何淡定的说出合理的薪资期望和除了钱以外的其他要求。
Lesson4:2nd Round Interview
Most companies don't stop the selection process after one round of interviews. They create a shortlist and invite a few outstanding candidates back for a second interview.
公司安排面试,一般不会只有一轮。面试官常常会将表现出色的候选人邀请来参加第二轮面试。
In many cases, second interview is what we call a behavioral interview. The behavioral interview is a special opportunity to demonstrate soft skills, such as leadership, or how you take a principled approach to problems. You might also want to show that you can remain calm in conflict. And, you have to be careful, because some interviews will try to give you leading questions to get you to reveal mistakes or problems.
很多情况下,第二轮面试也叫做行为面试。这是个好机会让你展示你的软技能,比如领导力,解决问题的能力等等。你也可以证明你是个遇事不乱的人。同时,你一定要小心面试官会给出的引导性问题,用合理的解释规避犯错风险。
I will let you know the clue to answering this kind of questions, and learn some techniques and expressions about how you clarify the question and clearly explaining your solution.
这一次我们将通过一些实际的场景,帮助你了解回答以上情况问题的思路,还有很多语言技巧和表达方式也会分享给大家。
Lesson5:Internal Interview
You may already have experience with interviews. You know the kinds of questions that are typically asked, and you've rehearsed your answers to those kinds of questions.
你也许对通常的面试已经经验慢慢,你也许已经知道那些常规的面试问题应该如何回答,而且练习得也滚瓜烂熟了。
But this is different. In an internal interview, chances are you're talking with someone you already know. They know you too. That can make it more comfortable in some ways. You don't have to break the ice and you probably understand the company's priorities.
但是,在公司内部面试中,面试官是已经比较了解的你的同事。这会可能让你舒服些,因为不用再去费劲得破冰,而且你已经很了解公司的情况了。
But it can be more uncomfortable in other ways. You might not have talked in this way with these people before. And you won't be able to exaggerate anything.
For these reasons, you might need some different techniques.
但,这样的面试也会让人不太舒服,你可能从来没有用面试的态度和这些人说过话,而且,你也许不能在任何工作上"吹牛"了。所以,你需要学习一些语言技巧和回答的思路,那就来加入面试英语辅导工作坊吧!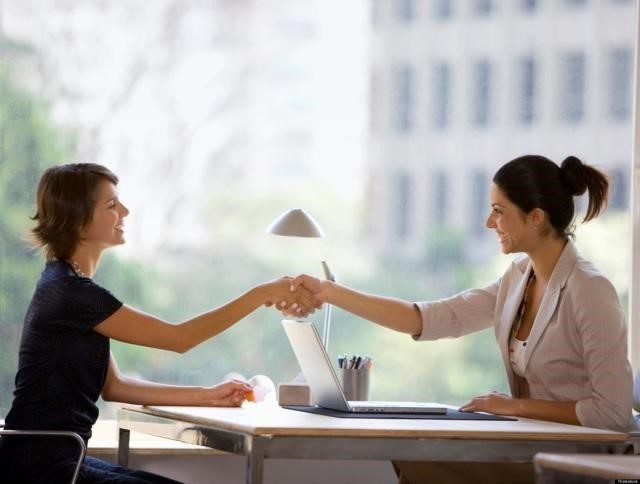 Host / 主持人
HR Manager - Will Wealth
HR Director - Wat Media
HR BP - 暴风集团
Senior HR Manager - Gray Group (WPP Members)
Born and raised in Beijing.
Love language study, travel, hiking, diving, meeting friends, sharing stories.
Activity has finished
活动已结束
Schedule / 流程安排
Attention / 注意事项
Please sign up in advance, or pay extra ¥30
The event will be cancelled if the number of participants is less than 1/3 of the expected number
报名人数不足期望人数的1/3活动自动取消,请务必报名,谢谢
If you're unable to attend, please postpone the participation on the registration page. If refunded, deduct 10% registration fee.
因特殊情况无法参加,请自己在报名成功页面点击延期参加;如果退款,扣除10%报名费。
Attendees / 参与者