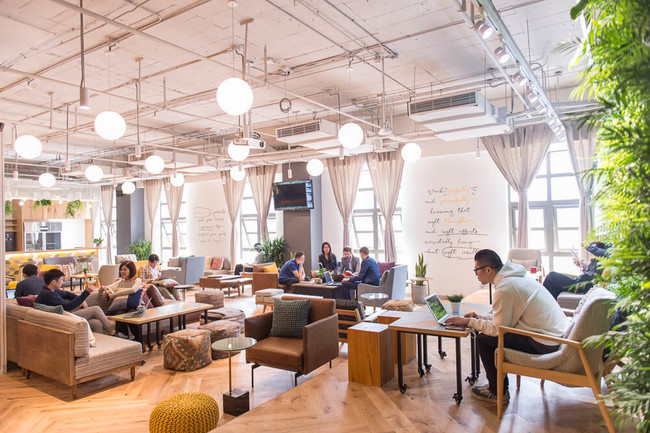 PET Co-Work, work with people from different backgrounds |
PET体验联合办公,与不同背景的人一起工作,分享成果,碰撞新想法
Sun

周日

2019/10/20 10:00 -

12:00
重要提示:PET Co-Work is a co-work event for entrepreneurs, freelancers and slash youths, allowing participants from different industries to work together, share, discuss ideas, build connection and become friends or partners. You are welcome to bring your own small projects, recent work at hand and even some good ideas to join the event.
Introduction / 内容介绍
This is a co-work space for entrepreneurs, freelancers, slash youth. Allowing participants from different industries to work together, share and discuss ideas, build connection, and become friends or partners.
这是一个专门为创业者,自由职业者,斜杠青年们提供的联合办公体验活动,让不同行业的参与者,通过在一起工作,分享讨论,建立链接,成为朋友或者合作伙伴。
Please bring your notebook (computer), own small project, recent work on hand, some ideas or only a curious heart, let's work together in Sunday morning.
每周日早上请带上你的笔记本(电脑),还有属于你的创意,或一颗好奇的心,让我们一起体验联合办公吧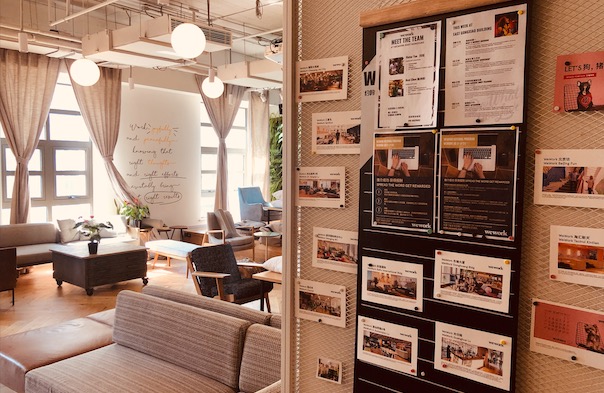 Here you will meet friends from different industries, different positions, different ages and different nationalities. But every friend who comes here has similar characteristics.
这里你会碰到不同行业,不同职位,不同年龄,不同国籍的朋友,但每位来到这里的朋友都有相似的特点:
If you've found the things you love to do, or obsessed with dreams or even a small idea and willing to put ideas into action not just think.
If you like to give up some time to rest, willing to share, cooperate, encourage, (accept) challenge and have an open mind.
If you have the same GOAL: test the ideas by action, and try to make them happen.
如果你有自己热爱的事情,执着于自己的梦想或是一个小灵感,愿把想法付诸于实践,不只是想一想一下
如果你自愿放弃一段休息的时间,愿意分享,合作,鼓励,(接受)挑战,拥有一个开放的心态
如果你拥有同一个目标:通过实践检验自己的想法,并设法实现它
Agenda 活动流程
Please concentrate on your work and experience the atmosphere of the the best co-work space, WeWork. You can prepare what you want to share or think about your ideas, but please don't chat in the work area.
请专心完成你手上的工作,感受一下在最棒的联合办公空间Wework,你可以准备一下你想要分享的内容或思考一下你的创意,但在这个环节,请不要在办公区闲聊。
Ideas sharing and discussion
创意分享与讨论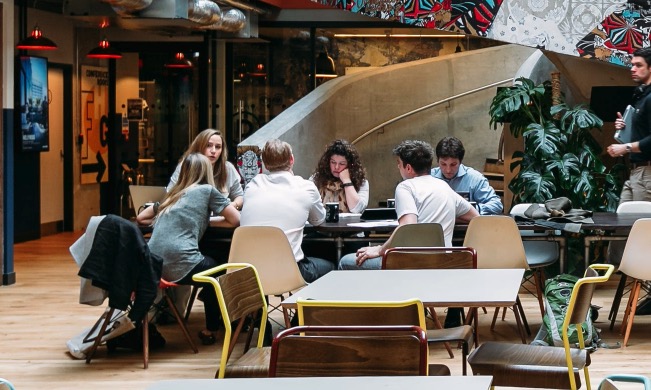 Every time we invite 3-4 friends to share their work result or ideas.
Sharing requirements: There are visible work results, such as a document of plan or report, a runnable program, an article, an audio and video, a UI design... or a ppt with more than 5 pages, but not only an idea without any media.
申请分享条件:有可见的工作成果,比如一份方案或者报告,一个可运行的程序,一篇文章,一段音视频,一个UI设计... 或者是一个超过5页的ppt,而不可以是一个没有任何媒介成果的设想
Sharing time: 8-10 minutes
Discussion time: 5-7 minutes
Finish at 12 o 'clock. Bilingual communication within 10 people
Organizer / 组织者
alex / Community Organizer
Hi friends, I'm Alex, a very atypical IT guy. In addition to programming, I also like to learn different languages and cultures, read English books, travel in different places, play social latin dancing(salsa) and improvisation. Because of the open and positive mindset, I started an English speaking social group, which was called "Post English Time" in June 2011. My goal is to make it a reliable, valuable and interesting English community focusing on life experience sharing and personal growth. I have worked in different IT/Internet companies for many years, now I'm working on my own project. I hope to be friends with you and have an interesting talk.
Activity has finished
活动已结束
Schedule / 流程安排
10:30am - 12:00am 分享自己的项目,想法或工作等
Attention / 注意事项
Please sign up in advance, or pay extra ¥30
The event will be cancelled if the number of participants is less than 1/3 of the expected number
报名人数不足期望人数的1/3活动自动取消,请务必报名,谢谢
If you're unable to attend, please postpone the participation on the registration page. If refunded, deduct 10% registration fee.
因特殊情况无法参加,请自己在报名成功页面点击延期参加;如果退款,扣除10%报名费。
Attendees / 参与者