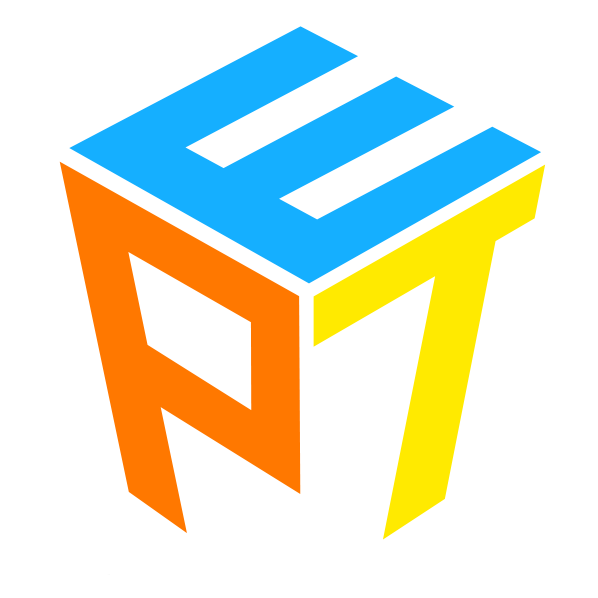 Speak English, make friends
Share your experience...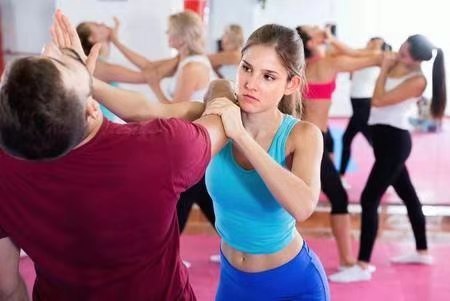 The Modern Tactical KRAV MAGA Dynamics |
现代马伽术近身格斗术体验课
Tue

周二

2019/10/08 19:00 -

21:00
重要提示:忍术黑带4段,都市马伽术创始人Eddie Wazen博士将会为我们带来现代马伽术训练课程,这对于生活在大都市,在办公室工作,独立生活,又喜欢旅行的年轻人,非常有帮助。通过课程学习,你可以培养安全意识,让你你可以快速评估环境风险,避免陷入危险境地。而练习实战防身术可以帮你在紧急情况发生时,通过简单的防御技巧与沟通技巧安全脱身,而不至于产生无法弥补的后果。
Introduction / 内容介绍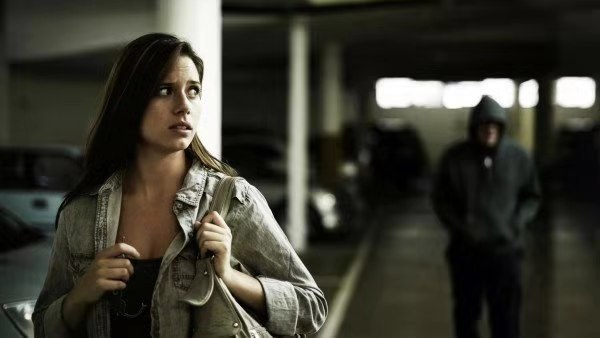 What do we do when we find ourselves in a dangerous situation? What defensive measures can we implement to ensure that we are not a victim of crime or violence?
当我们发现自己处于危险境地时,我们该怎么办? 我们可以采取哪些防御措施来确保我们不是犯罪或暴力的受害者?
Well now, let us be blunt about sharing this reality; scenes of violence and attack are not only in the movies – many similar incidents occur in the real life -- and the bitter truth is that we may just be the next victim – it is understandable that we hate to hear it, but those who have been victims before never expected it, too. So, let us face reality here.
现在,让我们直言不讳地面讲一个事实:暴力和攻击的场景不仅出现在电影中,许多类似的事件也发生在现实生活中,而且最可怕的是:你我可能就是下一个受害者!显然,大家不愿谈论这些,但想想那些和你一样不曾想到或不愿面对却遇害的人们... 所以,让我们在这里勇敢面对现实吧。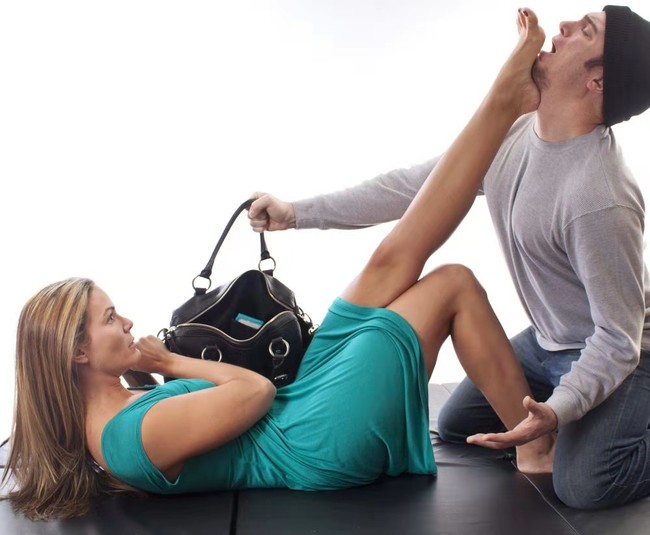 Thus, numerous victims shared their situations through the media and social apps, etc., that involved prior histories of being assaulted in a variety of ways (child molestation, street groping, rape, intimate partner violence, stalking, and robbery, etc.,).
许多受害者通过媒体和社交应用分享他们的遭遇,其中涉及以各种方式遭受攻击的经历,如:猥亵儿童、咸猪手之类的街头性骚扰或非礼、强奸、亲密伴侣暴力、跟踪和抢劫等。
Hence, when it comes to our individualism safety in a case of a threatened attack or domestic violence, it is the responsibility and burden of oneself vulnerability to use all our prudent and proper precautionary measures to prevent the confrontation in order to preserve the peace, but the main objectivities of the situation outlines beyond the capacity of our individualistic trials in defending ourselves, while enabling us to address potential risks, incidents, attacks under any scenario, in which include physical, psychological, and behavioral impacts.
因此,当我们的个人安全受到袭击的威胁,或遇到家庭暴力时,审慎使用适当的预防措施,防止冲突来维护自身的安全是自己的责任和义务,但是这种情况下,我们个人往往缺乏保护自己的能力,比如面对潜在风险,意外,有预谋的攻击,这会造成对自己不仅身体,还有心理和行为的严重影响。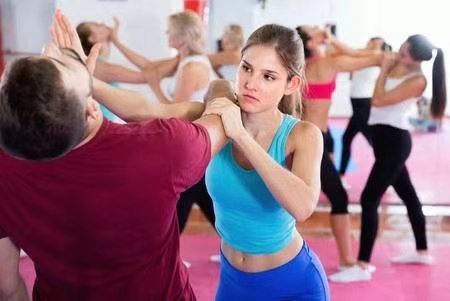 And thus, by taking an active courses in emerging and implementing defensive strategies (whether pre-planned or at least on the fly) in the environments we find ourselves outside the safety zoning that are realistically and appropriate to our specific lifestyle -- Unfortunately, our societal tends to be "REACTIVE" – we as citizenries' wait until something bad happens before attempting to change or improve the so called harmful conditions – So what benefits we may be experiencing if personally 'PROACTIVELY' trying to avoid such circumstances? Can we read or judge body language and people's characters' well?
有人通过学习应急课程和练习防御策略(无论是预先计划的还是临时的),这是一种方法,但我们发现自己仍然不够安全。因为我们生活在"反应性"的社会里,我们总是等到发生了一些不好的事情,然后才试图改变或降低伤害。那么,如果个人"主动"试图避免危险的情况,那又能怎样呢? 比如我们通过学习判断肢体语言和人们的性格来预防不好的事情。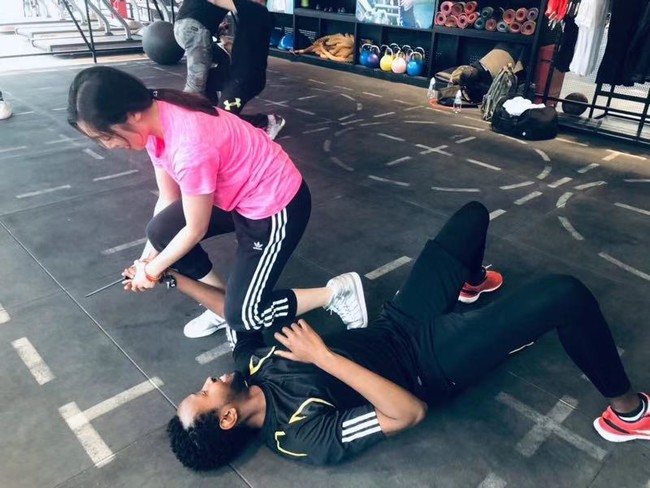 URBAN KRAV MAGA INTERNATIONAL – Real World defense tactics opens up the source of freedom for both genders (male and female) in this imperfect realm, and with the continuous threat of misbehaviors and criminalities against societal norm that is rising day-by-day, in which becomes a necessary pattern to equip ourselves with self-protection training.
都市马伽术联盟 - 在这个不完美的真实世界里,为无论男士还是女士,提供了学习防御技能的最好选择。这正好针对社会上不断上升的不法行为和犯罪威胁,学习都市马伽术已成为自我保护训练的首选方式。
URBAN KRAV MAGA INTERNATIONAL is an influential, strengthening and transformation methodology of innovative learning platform that provides insightful elements of Skills and aptitudes, facilitate intellect and interactive practice, which encompass self-assurance and self-control -- stress-management -- conflict management -- de-escalation – awareness – muscle memories, and drills -- tactical and strategic thinking – and much more.
都市马伽术联盟,是一个有影响力,竞争力和创新型的学习平台,提供精湛的实用技法学习,提升应对智力,通过真实的互动进行训练。内容包括提升自信,自我控制,压力管理,冲突管理(升/降级),安全意识,肌肉记忆训练,战术和战略思考等等。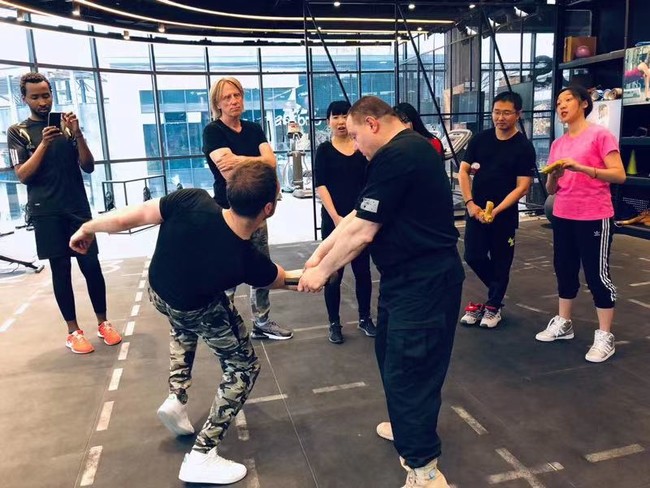 SO Team, ARE YOU PREPARED FOR THE UNKNOWN? Start your leading journey to a HEALTHIER EDGE, PEACE OF MIND, GET IN SHAPE, IMPROVE COORDINATION, SENSE OF ACHIEVEMENT and SAFER YOU.
朋友们,您准备好来探索了吗? 让我们一起去收获健康,平静的心灵,强壮的体质,非凡的协调性,最终获得成就感和安全感吧。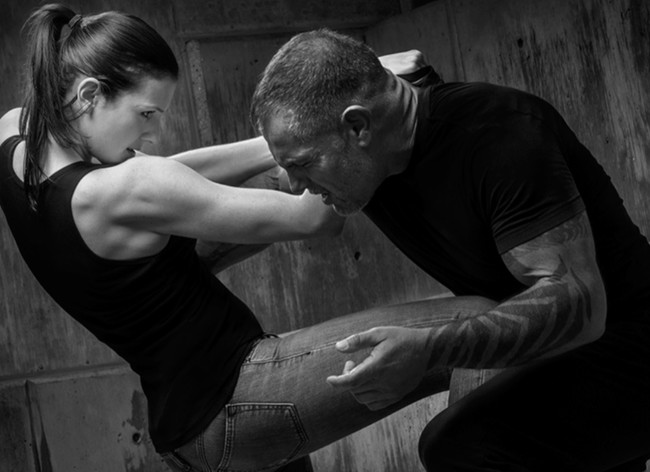 The krav-maga, sometimes written krav maga (Hebrew קְרַב מַגָּע [kʁav maɡa], literally close combat), is originally a self-defense method of Hungarian-Israeli-Czechoslovak origin combining techniques from boxing, muay-thai, judo, ju-jitsu and wrestling. This method, created by Imi Lichtenfeld, is now a base of the Israeli army and Israeli special services to defend in close combat with the attackers. The method is used by many police and military forces around the world such as the United States FBI, DEA, the Marines, in France the GIGN, the RAID, the Foreign Legion and in the UK the SAS.
以色列近身格斗术/搏击防卫术/防身术 (希伯来语:קרב מגע 发音:/ krɑːv məɡɑː/, Krav Maga,为音译克拉夫玛迦,马伽术)。最初是匈牙利,以色列, 捷克斯洛伐克起源的自卫方法,结合拳击,泰拳,柔道,柔术和摔跤。由Imi Lichtenfeld创建,现在是以色列军队和其特种部队用于与袭击者近距离作战的基础技术。该方法被世界各地的许多警察和军队使用,如美国联邦调查局,DEA,海军陆战队,法国GIGN,RAID,及英国的SAS。这种防身术在民间慢慢开始流行,是一种对应徒手,刀械,棍棒及枪支等攻击,及各种不同危险环境的防身体系。
Speaker / 主讲人
Eddie Wazen博士,是Urban Krav-Maga(都市马伽术)和Krav-Maga国际学院的首席讲师与创始人,拥有忍术黑带四段资格。Eddie拥有丰富的实战经验,他制定的防守战术管理与培训计划在业界首屈一指。同时,他作为继续教育专家,拥有2个博士学位,他开发了众多的教练培训课程,编写了大量手册和文章。他的研究和写作领域涉及教育学、性别及其交叉风险战略分析、社会科学、心理因素、暴力和自卫。Eddie曾是军方官员,曾在亚洲,中东和其国际站服务,并被派遣到多个特别行动队执行任务。他已被中华人民共和国多所警察学院和大学授予正式荣誉教授资格。
Eddie Wazen is the Chief instructor and Founder of Urban Krav-Maga International and Global Academy of Krav Maga. Eddie has a depth of real world experience unrivalled in making Defensive Tactics Management and empowerment program second to none, and continuing education specialist, in which has developed and authored numerous instructor training platforms, manuals, and articles. His research and writing interests include pedagogics, genders and strategic intersectional risk analysis, social science, psychological elements, violence and self-defense. Currently holds a 4th degree Black Belt in Ninjutsu, he is an IMPACT- and a Martial Arts certified self-defense instructor including fitness professional for over 25 years. Eddie is a former Military Officer who served in the Middle East and on International positioning in which was assigned to a number of specialized teams including operational overseas of a protective security intelligence with the responsibilities of protecting international Governmental personnel, Royalty, dignitaries and VIPS. He also holds a certified accreditation as Master Weapons Instructor, Officer Survival Instructor (Operational Safety Trainer), with several distinguished martial arts techniques. In addition, He is been formally honored as a Professor status for a number of Police Colleges and Universities throughout the People's Republic of China.
Activity has finished
活动已结束
Schedule / 流程安排
Attention / 注意事项
Please wear sportswear and no shorts
The trial course is 199 yuan for 2 hours, the regular course is 350 yuan for 2 hours
Please sign up in advance, or pay extra ¥30
The event will be cancelled if the number of participants is less than 1/3 of the expected number
报名人数不足期望人数的1/3活动自动取消,请务必报名,谢谢
If you're unable to attend, please postpone the participation on the registration page. If refunded, deduct 10% registration fee.
因特殊情况无法参加,请自己在报名成功页面点击延期参加;如果退款,扣除10%报名费。