PET FLY Ultimate Club
PET FLY飞盘俱乐部
---
书籍简介
PET Fly is Ultimate lovers' team based on the PET, an international youth community. We come from different industries and have diversified backgrounds. We are an international Ultimate team in Beijing, with team members from five countries. We respect the "Spirit of the Game", eager to win the game, and enjoy the competitiveness, teamwork and perseverance that come with playing.
PET FLY是一个极限飞盘爱好者战队,基于国际青年社区PET。我们来自不同的行业,有着多元化的背景,现在是帝都非常国际化的飞盘战队,战队成员来自五个国家。我们尊重〞飞盘精神",渴望赢得比赛,享受比赛中带来的竞技性、团队合作和坚持不懈的精神。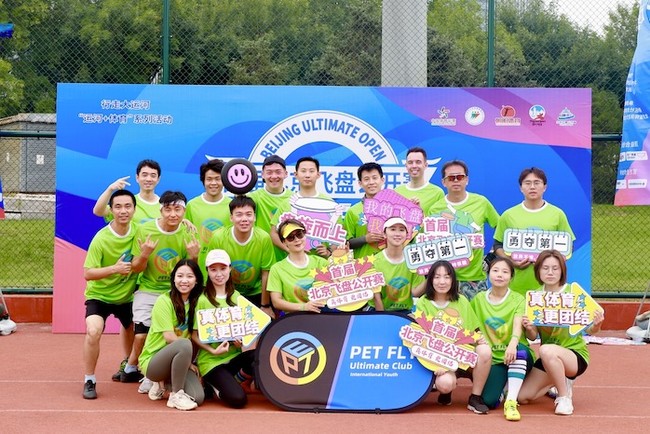 Ultimate Frisbee has become the most popular and fashionable team sport for young people. PET, an International Youth community, have organized frisbee activities for 7 years since we first try in August 2015, during this time many friends have tried and fallen in love with this sport. We formed our own Ultimate team, PET FLY, in August 2021, for Ultimate lovers in our community to better enjoy the fun of competition from this sport.
我们从2015年8月第一次在朝阳公园方舟码头体验极限飞盘到现在7年时间里已经组织了上百场飞盘活动,很多年轻朋友在这里尝试并喜欢上了这项运动,也不乏有朋友投身于飞盘事业,成立了自己的飞盘组织。为了让社区里的热爱飞盘的朋友们可以更好的体验竞技飞盘的乐趣,2021年8月我们成立了自己的飞盘战队PET FLY。我们的飞盘活动也从健身与社交向更专业,更有竞技性的比赛方向发展,在极限飞盘已经成为当下最酷最时尚的年轻人团队运动项目的潮流下,我们期待未来与更多飞盘爱好者们切磋交流,共同成长。
【i约读】读书法
线下分享人计划
检验自己是否读懂一本书的最好方式就是看自己能否给别人讲明白。 本轮【i约读】开放每次线下分享人的机会,欢迎每位参与者积极申请成为某次线下分享的分享人,检验自己的阅读水平,并提升自己的英文表达能力。(我们会支付给分享人一定的酬金,具体金额与报名人数相关)
小组发起人
已完成书单
"The Seven Habits of Highly Effective People"
"Sapiens: A Brief History of Humankind"
"The Effective Executive"
"Thinking, Fast and Slow"
"Homo Deus:A Brief History of Tomorrow"
"A History of Western Philosophy (Ancient)" by Russell
"The Big Short" (Michael Lewis)
"Think and grow rich" (Napoleon Hill)
"Principles: Life and Work" (Ray Dalio)
"12 Rules for Life" (Jordan B. Peterson)
"The Four" (Scott Galloway)
"The Subtle Art of Not Giving a F*" (Mark Manson)
"The Unbearable Lightness of Being" (Milan Kundera)
"Why Buddhism is True" (Robert Wright)
"The Fifth Discipline" (Peter M. Senge)
"Lolita" (Vladimir Nabokov)
"The Speed of Trust" (Stephen M.R. Covey)
"Remembrance of Things Past: Vol1" (Marcel Proust)