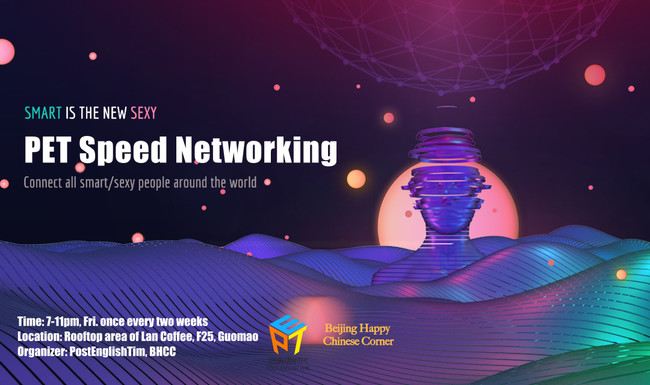 TGIF, PET Weekend Social Games Party |
狼人杀/Poker/JustDance,就在PET的周末聚会
Fri

周五

2023/09/22 19:30 -

23:00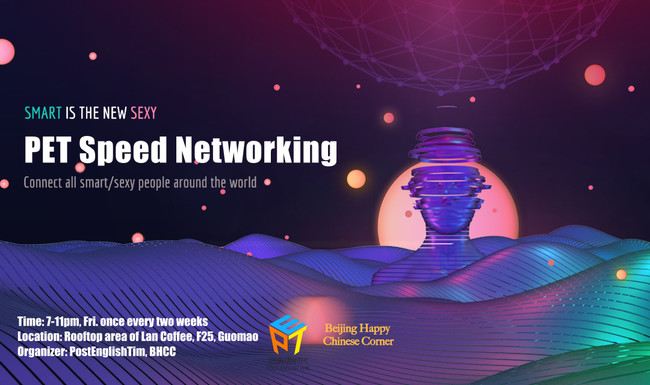 重要提示:TGIF [庆祝][庆祝][庆祝] What is a better way to start the weekend than to chill out, network, meet new friends and play social games at Friday night in a fun, spirited, cozy place, let's seize the moment and carpe diem.
逃离办公室,拯救不开心!工作一周了,快来一起好好放松一下,德州/血染/阿瓦隆,就在PET周末聚会👻👻👻
After a long week of work, you need to relax and chill.
It's time to mingle and spend time in music and fellowship.
Don't miss the chance to meet new friends.
Whether you think you are smart or sexy,
even you have been under the pressure by work, or bad mood ruined the moments,
You are welcome to join us, interesting people are bound to meet.
We prepared many social games
Let's enjoy a wonderful time together
Super Smash Bros. Ultimate (8 players) Super Mario Party (4 players) Overcooked (4 players) Mario Kart (4 players) Ring Fit Adventure...
以Swtich为代表的社交轻游戏 已经成为新一代年轻人的聚会最爱, 几个朋友既可以团队协作完成任务又可以组队PK, 操作简单的游戏带来的不仅是快乐, 还有数不清的小默契和意外之喜哦:) 如果你也有Switch欢迎带来,一起联机游戏吧
周末了,坐了一周办公室, 难道不想好好跟着欢快又劲爆的音乐跳起来吗? 让我们一起Just Dance,一起尬舞,浪起来 每次热舞PK,都有奖品哦~
There will be one fits you the best.
I'm Alex, a very atypical IT guy. I love learning language and cultures, taking part in networking events, meeting interesting people. It was fortunate that I met many amazing friends and learned a lot from them. They inspired me and made me realize something more meaningful for my life. So I started to establish an English community, "Post English Time"(PET), since June 2011. I hope more people benefit from it as what I experienced. My goal is to make it a trustworthy and interesting community that can help others. I used to work for IT/Internet companies for years. And now I'm focusing on running and growing PET, and devoting to create a platform which can get more interesting people involved. Hope one day, when you want more possibilities in your life, PET can be your top choice.
Activity has finished
活动已结束
Game training for beginners









Please sign up in advance, or pay extra ¥30
The event will be cancelled if the number of participants is less than 1/3 of the expected number
报名人数不足期望人数的1/3活动自动取消,请务必报名,谢谢
If you're unable to attend, please postpone the participation on the registration page. If refunded, deduct 10% registration fee.
因特殊情况无法参加,请自己在报名成功页面点击延期参加;如果退款,扣除10%报名费。